2nd Half of 2017 Winner!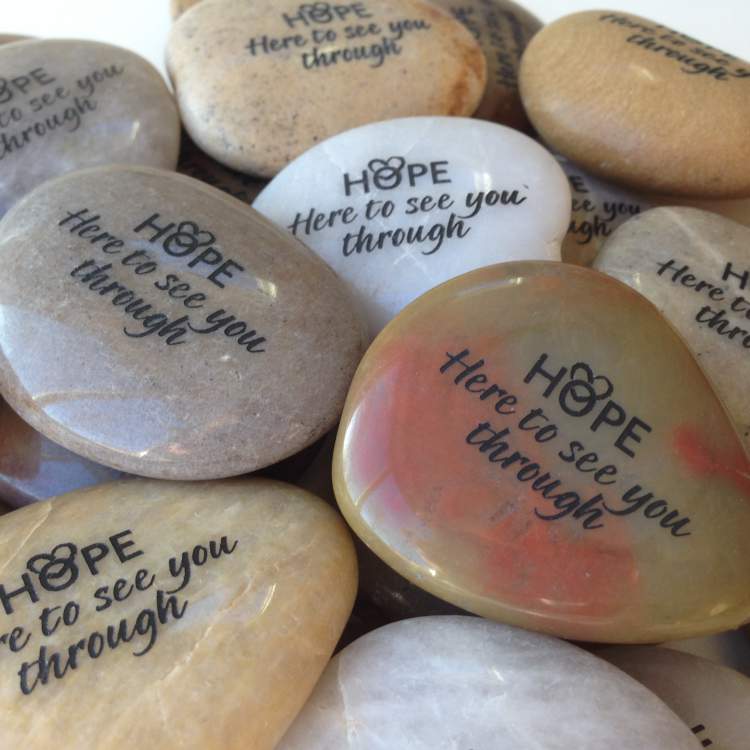 We are pleased to announce the winner of our giveaway for the second half of 2017 is HOPE Connection!
HOPE Connection supports the communities of Ventura and Los Angeles counties. They support individuals who are grieving the loss of a loved one through educational programs along with individual and group support programs.
After individuals complete a 2 year program, HOPE Connections has a goodbye ritual that participants and therapists attend together. The stones are given as ways of holding love and healing thoughts, with the goal that participants can continue to carry "HOPE" with them, while reminding them of the support they have behind them.
We are excited to produce these meaningful stones for a wonderful organization!